By: Nate, nate@annarbortees.com
almost 3 years
We have many ways of taking bland, boring garments and turning them into something amazing. One of our most popular requests is for garments to be screenprinted, which is a complex process that has been around for over a century.
We use automatic screen presses. These are big carousels that revolve the garments printing a different color or part of the design at each station. This is a big step up from a manual press, where the operator has to swing different arms of the press into place to print each color. Manual presses limit the speed and amount of colors you could apply to a single garment. Our newest press is capable of printing 864 shirts an hour with up to 12 different colors!
Is screen printing right for me?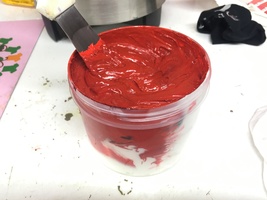 Screen printing is very versatile and can be done on a large amount of materials. Whether you need a few shirts for a family gathering or jerseys for your hockey team, we can handle pretty much anything you throw at us!

Screen printing is cool because our artists separate your design into different colors, and each color gets its own screen. As the press revolves, each color is individually printed onto the shirt.

Say you've got a custom design with a funky color. There's no way we'd be able to accommodate, right? Never fear, because in addition to stock colors, we're able to mix our own custom Pantone colors in-house.

If you want to go outside of opaque colors, we can add solar changing ink to your design. Solar changing inks are light sensitive and will change from clear to color when introduced to an ultraviolet light source such as sunlight.

You can also add a fun element to your design with glow in the dark ink, which is printed in a thin layer over existing colors to give your design a luminescent luster.
Do screenprinters use silkscreens?
Screen printing originally utilized screens made of silk, but times have changed and the crazy world of screen printing has advanced significantly. We use a synthetic mesh that's much more durable. Synthetic mesh also provides a consistent tension so your print holds up no matter how many shirts we're printing.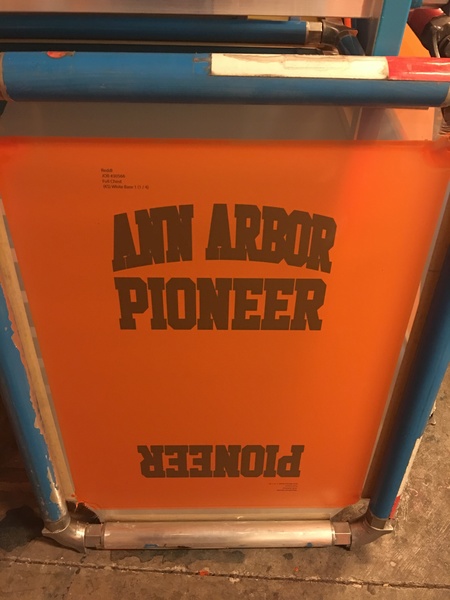 What does screenprinting look like in action?
Here you can see the press push ink through the screen and onto a shirt.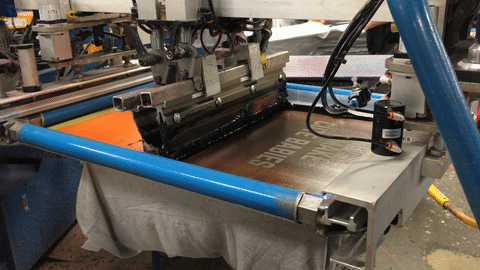 Interested in your very own screen printed shirts?
If so, be sure to contact one of our super helpful sales reps by filling out the quote request form on this page!
And be sure to checkout out the other blog posts in this series!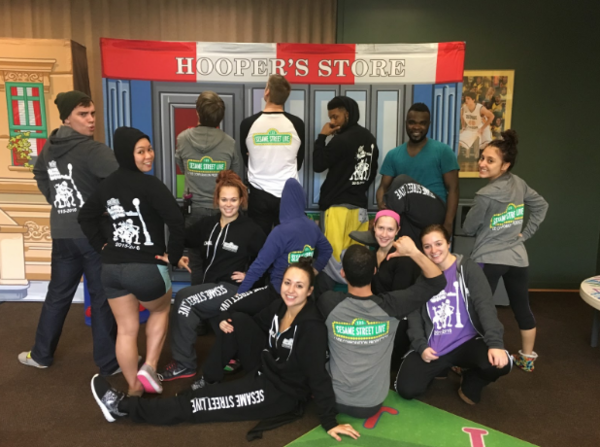 Request Pricing
---
Tags: #how to order a shirt, #screen printing, #custom design