By: Rachel T, rachel.t@annarbortees.com
over 2 years
Maria Kurple is the Marketing Manager for Trilogiq USA. Trilogiq is a company that offers material handling solutions. Maria came to us needing corporate apparel for the various workers at Trilogiq. But most importantly, Maria needed polos. Lots and lots of polos.
What kind of polos does Trilogiq need?
First, we have different polo fabrics. We have classic knit cotton pique polos. Pique (pronounced "pi-kay") refers to the way the fabric is weaved. It creates a textured appearance like a waffle weave.
Unisex and ladies classic knit polos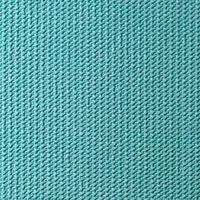 A close-up of pique knit fabric
We also have wicking polos. These polos are made of polyester that wicks moisture and sweat away from the body. They are also known as dry-fit since they dry quickly. They are more lightweight and breathable than classic knit cotton polos.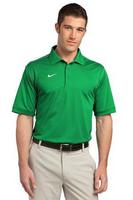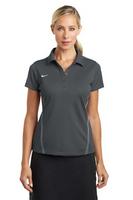 Unisex and ladies wicking polos
After discussing these options with Maria, she decided that the wicking polos would be the best fit (pun intended). She ended up choosing an Ogio brand polo because it fit her budget and had a ladies equivalent. Plus, the wicking material was perfect for employees wanting to stay cool in the hot summer weather while still looking professional.
Will they fit everyone?
Maria wanted to be sure that the garment she picked would be a hit with the entire office. She also wanted to make sure that everyone ordered the correct size. To help her out with this, we offered to order in a sample set of polos. That way, she could bring them back to the office for employees to try on. Once everyone decided on their sizes, Maria brought the sample polos back to us to be embroidered.
Maria then sent us the Trilogiq logo to be embroidered on her shirts and we got to work on her order!
Here's what Maria thought of her Ann Arbor Tees experience
"Trilogiq has used Ann Arbor Tees for about a dozen orders and we've had great experiences with custom apparel. Quality is very important for both the tees and professional apparel we purchase so it was important to us to be sure we had the perfect garment before we placed a full order. Ann Arbor Tees was extremely accommodating and even ordered samples so we could be sure it's exactly what we wanted. The Salespeople responded quickly, were friendly, and easy to work with. I would highly recommend using Ann Arbor Tees for any and all apparel needs, they're the best!"
Maria Kurple, Marketing Manager
Thanks, Maria! We think you're the best, too!
Ann Arbor Tees offers many styles of corporate apparel. Click the "Request Pricing" button below to see how we can deck out your company with some custom branded apparel!
Request Pricing
---
Tags: #testimonial, #corporate apparel