By: Rachel T, rachel.t@annarbortees.com
over 2 years
Nate pulled up a chair next me and sat down.
He was deep in thought. I could tell he had one of his genius blog post ideas. 'This request is going to be a tall order,' I thought to myself.
He handed me a chart with a list of garments. "I want you to make a post on our new tall apparel styles."
I could see it in his eyes. He was thrilled. It's finally happening. All these years of wearing ill-fitting apparel are coming to an end.
Tall apparel has officially arrived.
Being 6'7", Nate knows a thing or two about being tall. He also happens to love t-shirts. But when you're as tall as Nate is, finding t-shirts that fit can be impossible.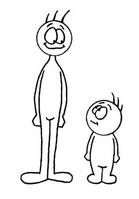 Being tall is great - people are always looking up to you.
Luckily for Nate, Gildan has a pretty awesome tall tee that will actually fit those people that regularly get asked if they are a basketball player. Sick of t-shirts barely covering your stomach simply because they're not long enough? Look no further!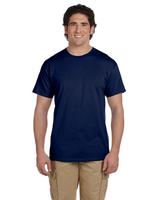 Gildan's tall tee - no exposed tummies here!
Just like anybody else, vertically gifted individuals also want custom embroidered apparel. There's no need to settle for a shirt with sleeves that barely go past your elbows! Check out this professional tall Oxford style from Ash City: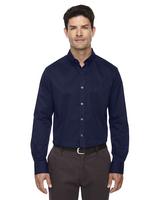 Look at how well those sleeves fit! Awkwardly uncovered forearms, begone!
Ever had someone ask you, "how's the weather up there"? (The same as it is down there, but thanks for your concern.) Be prepared for any weather Mother Nature throws your way with this insulated jacket, also from Ash City: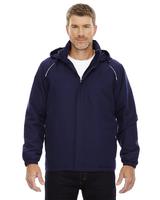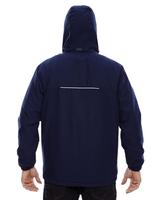 The weather is great up here, thanks to my insulated jacket that actually fits!
These styles are no tall tale!
Want to learn about a tall style that's not mentioned here? Or want to get started on your own order of tall apparel? Let us know by clicking the "Request Pricing" button below - nothing goes over our heads!
Request Pricing
---
Tags: