By: Rachel T, rachel.t@annarbortees.com
over 2 years
How many times have you heard the phrase buy local? Chances are, you've heard it a lot. We all know that buying from local businesses is better for the economy and the environment. It's nice to get that warm, fuzzy feeling after buying from a small business. You know you just supported a neighbor, not a huge corporation.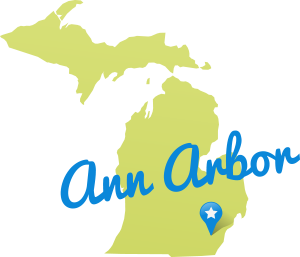 But sometimes buying local comes at a cost, and that cost can be pretty expensive. Here at Ann Arbor Tees we want to provide you with the best service possible without breaking the bank. Plus, if you're in the Ann Arbor area, you're welcome to stop in and check out some samples. That way, you can make the most informed t-shirt decision possible! If there's a sample you'd like to try on that we don't already have, we are happy to order one in for you.
Is working with a small, local company actually worth it? Just ask CW Therapy!
Chris and Wendy of CW Therapy, PLLC are massage and bodywork specialists. They provide professional, service-oriented therapy in a clean and comfortable environment.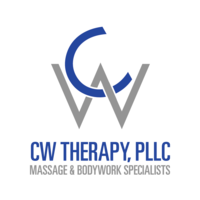 Chris stopped in our Ann Arbor store when he and Wendy were opening their new office. They were looking for a local business to provide them with professional embroidered apparel.
Ordering embroidered apparel shouldn't be a chore, it should be fun! We wanted to make Chris's ordering experience as painless as possible. He came to us with a few ideas of what he wanted. The number of options can be overwhelming, so we made some suggestions. Our sales team has lots of experience identifying embroidery-compatible garments. We have an eye for picking the best thread colors for particular designs. (We actually do this all day!)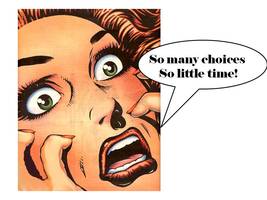 We also worked with our art department to make sure the CW Therapy logo looked great when it was embroidered.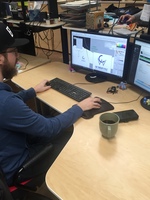 Chris, a member of our art team, hard at work making sure the CW Therapy logo looks perfect on their polos!
Check out what Chris thought of his Ann Arbor Tees experience!
Chris and Wendy wearing their new embroidered polos from Ann Arbor Tees

"I had contacted a couple companies offering embroidery services. I didn't feel completely comfortable working with them. Rachel and the Ann Arbor T-shirt Company had me sold right away. I came with a few ideas for what we wanted and she provided a variety of options in no time. We received our apparel 8 days after placing our order, which was much faster than quotes provided from other companies. I look forward to working with them again for embroidery apparel!"
Chris
Thanks, Chris! We look forward to working with you again, too!
If you'd like to learn more about embroidery, check out our blog post about our process. If you want some of your own embroidered apparel, contact one of our sales reps here to get a quote!
Request Pricing
---
Tags: #testimonial