By: Ricky, ricky@annarbortees.com
over 3 years
Recently Ann Arbor Tees Retail Partner the Tin Can Brothers" successfully kickstarted their first live musical, Spies Are Forever. They approached us with the desire to have merchandise that touched on the "spy theme" of the show.
One of the themes for the merchandise is "Hidden Messages", so for the show poster we did a screen printed poster with a glow in the dark hidden message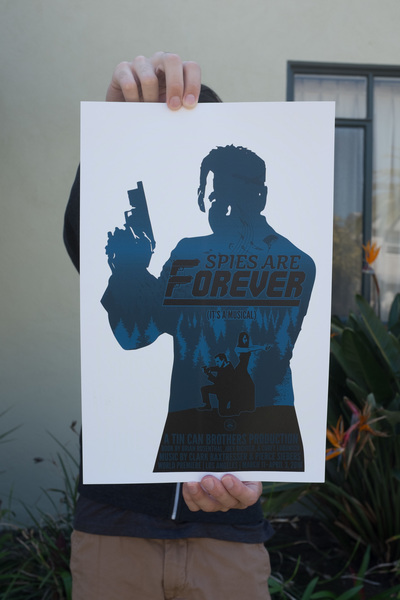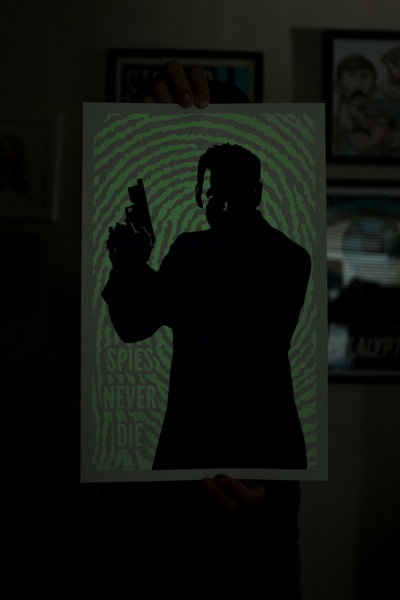 We also did a piece of apparel with a hidden message, however instead of being glow in the dark, we used light sensitive ink that would change color in sunlight.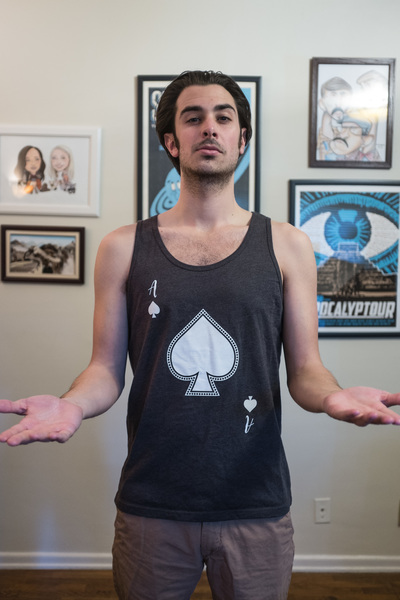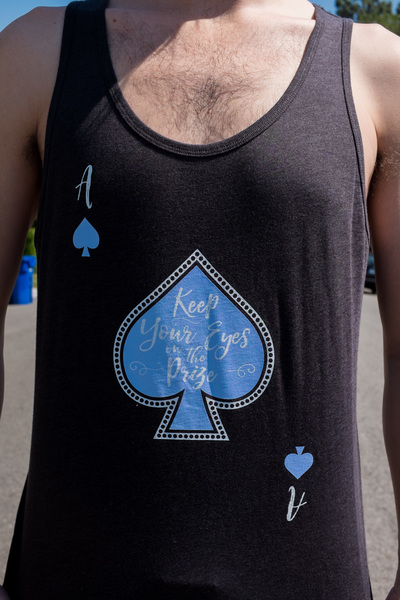 Their fan base has always been known to be fond of sunglasses, so we gave them a Tin Can Brothers makeover.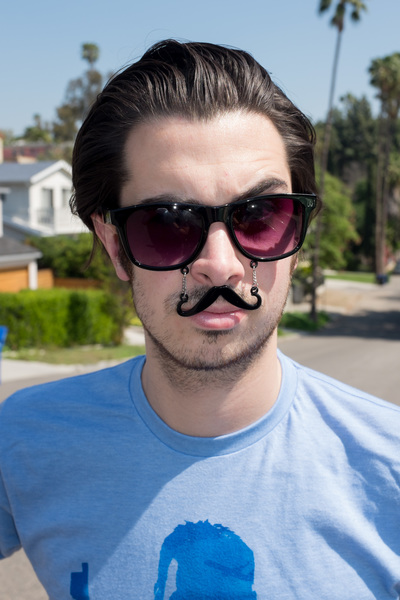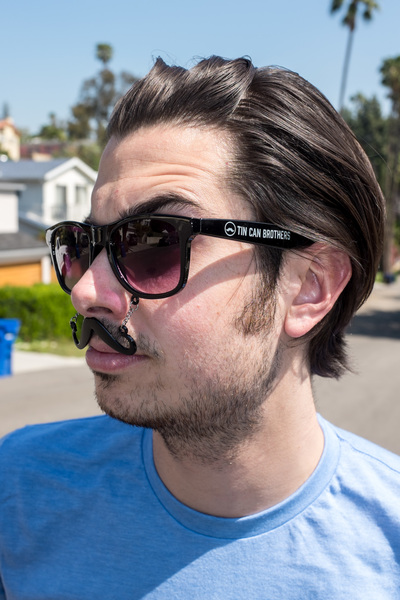 Also very fond of hair bows, such as those made by cast-member Tessa Netting, we wanted to do a hair bow. This was our first time printing such an item.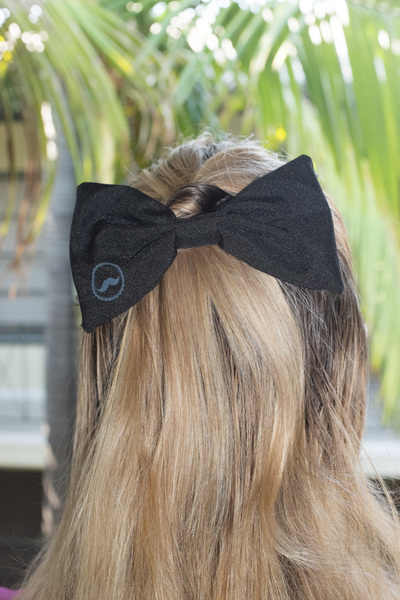 We wanted an accessory that seemed straight out of a James Bond movie, and were able to find this pen which we decorated with the show logo.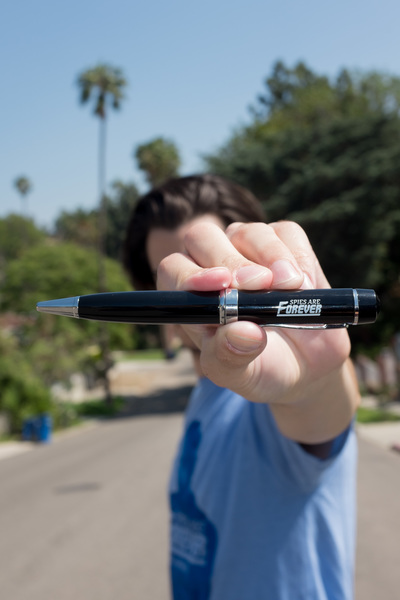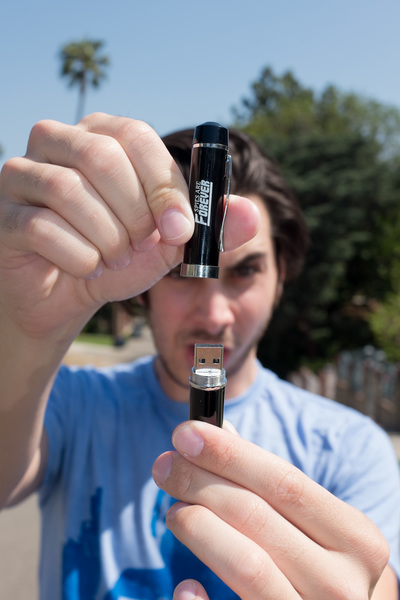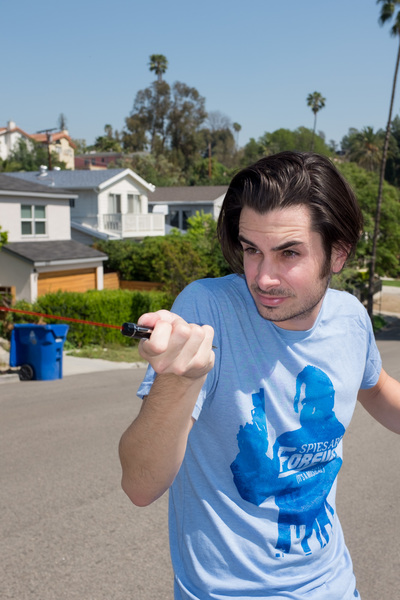 A theme in the musical is Curt Mega's battle with alcohol, which inspired a few drinking accessories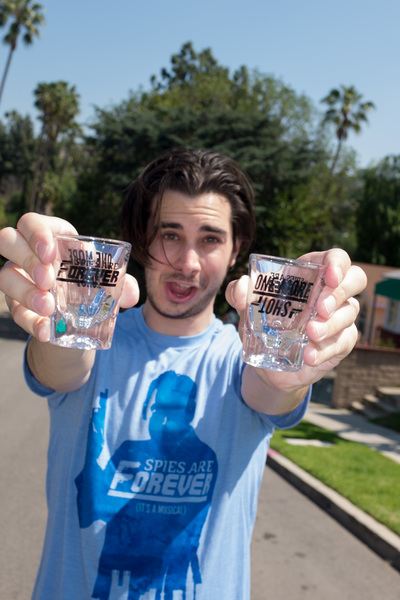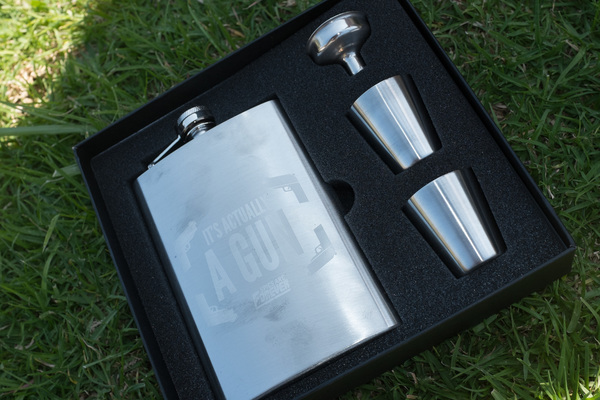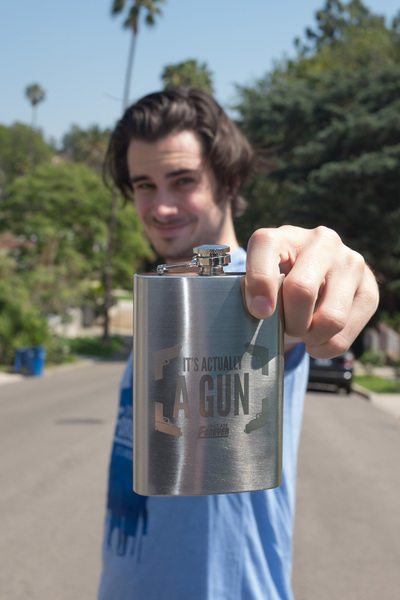 For the hoodie, we wanted to do a twist on the classic gun barrel sequence, with Curt Mega in a humorous pose. Finally, we put the show artwork onto a light blue t-shirt as well.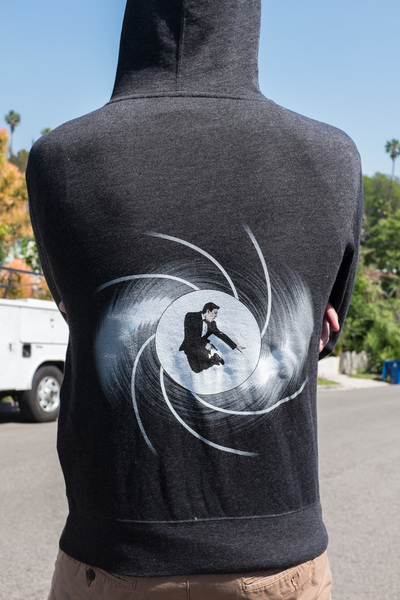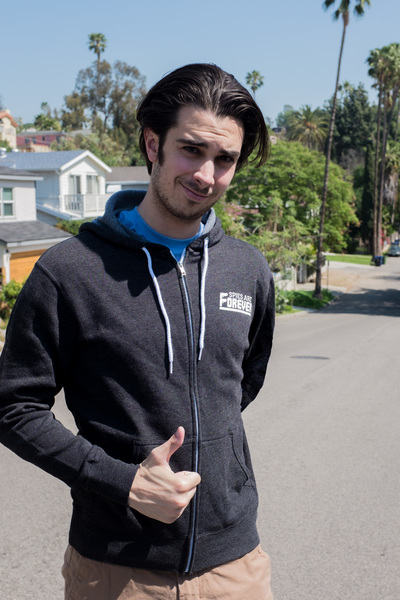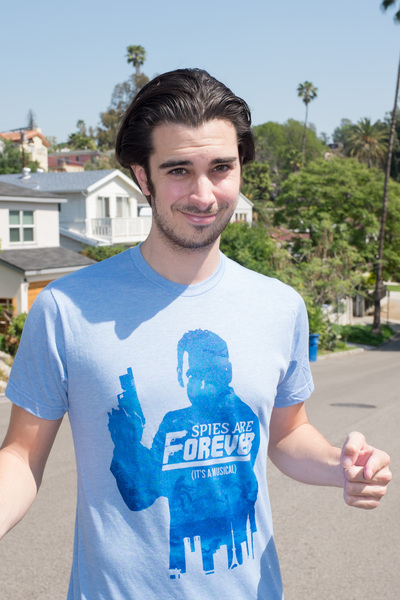 Spies are forever is showing through April 3rd, 2016. For complete details on how to see the show, visit http://spiesareforever.diamonds. Thanks to Joey Richter and Corey Lubowich for providing the merchandise photos.
Request Pricing
---
Tags: #live events, #Tin Can Brothers, #case study