By: Rachel T, rachel.t@annarbortees.com
about 3 years
Do you work in the medical field or are in a career that requires you to wear scrubs on a regular basis? Want to match with the rest of your unit and get branded apparel, but need to wear scrubs on the job? Love your scrubs so much that you'd like a personalized, embroidered set? Look no further - Ann Arbor Tees' custom embroidered scrubs are the perfect solution for you! We offer a wide variety of customizable scrubs and medical apparel in almost every color imaginable, with brands and price points for every budget. Brands include Cherokee, Dickies, Grey's Anatomy, Barco, and Red Kap.
Unisex Scrub Tops
Our unisex scrub tops all come in cotton/polyester blends, which will wear a little cooler and retain less moisture than 100% cotton. Whether you want a shirt that's reversible, has side vents for ease of movement, or has a pencil slot in its chest pocket, you're sure to find what you're looking for in a scrub top here.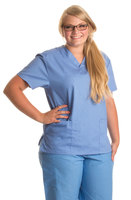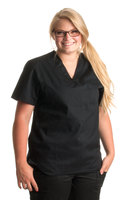 Ladies Scrub Tops
We have different fabric blends for every preference - cotton/polyester and polyester/rayon. Side vents make for easy movement and front patch pockets let you keep everything you need on hand.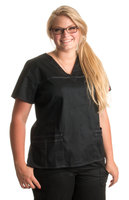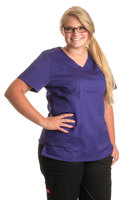 Scrub Pants
Polyester/rayon blended for a lighter, stretchier feel? An ID bungee loop? We've got scrub pants for that. We have styles in petite and tall, unisex and ladies. Each pair features different pocket configurations. We offer both elastic waistband with a drawstring closure. Fashion, meet practicality.
Ladies and Unisex Lab Coats
Perfect for the lab, office, or hospital, you don't get much more professional or polished than with a custom-embroidered lab coat. Roomy patch pockets, 4 or 5 front button closures, and a vented back for movement make our selection of unisex lab coats the best in the business.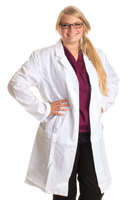 Love what you see and want to learn more? Have something else in mind that you don't see here? Want to chat with someone who is as passionate about decorated medical apparel as you are? Click the "Request Pricing" below and we will help you get some new apparel!
Request Pricing
---
Tags: #scrubs