By: Chantal, chantal@annarbortees.com
about 3 years
With over 1.5 million youtube views for just 2 episodic appearances, father and son Damiano and Franco Barbusica, affectionately known as "The Carfather," and comedian and car enthusiast Jay Leno's go to Supercar mechanics, have selected Ann Arbor Tees, as their Merchandising Partners!
Franco Barbuscia, "The Carfather", appears on episodes of the popular Jay Leno's Garage web series, and the moniker has spawned an upcoming series of its own. A long-time friend of the Barbuscia family, Mimma, Rosa, Damian and Franco, Jay's comfort level with Franco is an important aspect in the ongoing relationship with the Barbuscia Family!
With Jay's jump to CNBC last year, the comedian will begin a second season in the coming months. Will our new friends at Franco's European Supercar Experts, Damian and Franco Barbuscia, make the jump to TV as well? Stay tuned and take this opportunity to purchase BRAND NEW GEAR from Franco, Damian, Mimma and Rosa, the Barbuscia family, as they expand their empire on "The Carfather."
Damiano Barbuscia said, "We're so excited about our new friends at Ann Arbor Tees jumping in and making our new Merchandising items available to our customers and fans. Thanks Ann Arbor Tees!"
Watch Damiano and Franco The Carfather on Jay Leno's Garage Season 2 Debut Episode on CNBC June 15th at 10pm Eastern and Pacific Time!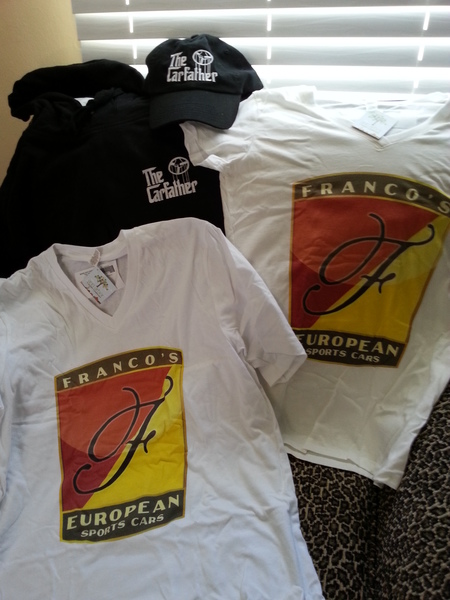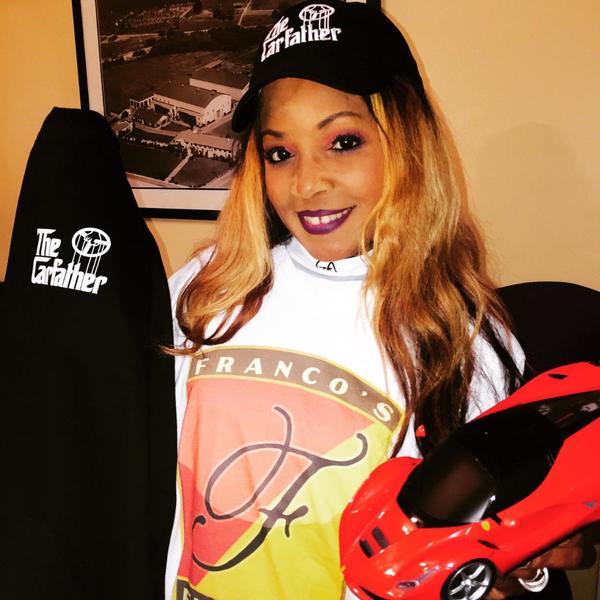 Check out Franco's webstore to get shirts and hats that were featured on the show and be sure to visit the Ann Arbor Tees facebook page and blog for more information!
Request Pricing
---
Tags: #testimonial