By: Jerry, jerry@annarbortees.com
about 9 years
The Ann Arbor T-shirt has had an outstanding springtime full of awesome new customers. Here's a highlight of just a few of them.
The 1960 Little League State Champion Baseball Team
The 1960 Little League State Champion Baseball Team from Harper Woods, MI was invited to celebrate opening day for Harper Woods little league baseball this past month. The team decided to get shirts to commemorate the 50th anniversary of their feat.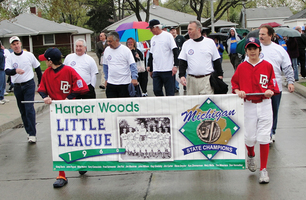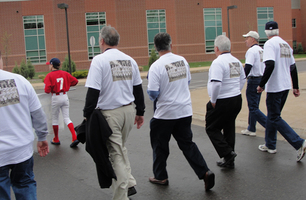 Dance2XS Dance Group
Back in April, the University of Michigan's Dance2XS Dance Group was outfitted in black polos, sporting Gold Foil Print 2XS Crests.
Visit Dance2XS University of Michigan's Facebook page to find out more about more performances, classes, and tryouts for Dance2XS.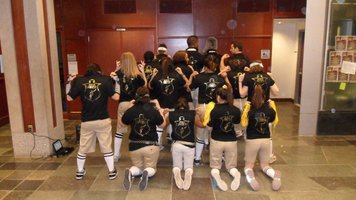 Mechanical Engineering Bar Crawl
Along with many other bar crawls, we had the pleasure to print for the Mechanical Engineering Bar Crawl. The Bar Crawl featured over 200 Mechanical Engineers and was an great success.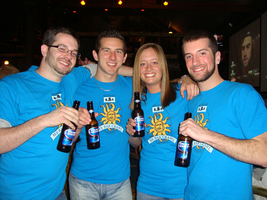 The Detroit Beerpong League
We've also had the opportunity to partner with the Detroit Beerpong League. The Detroit Beerpong League hosts leagues all over Metro Detroit, including qualifiers for the World Series of Beer Pong in Las Vegas.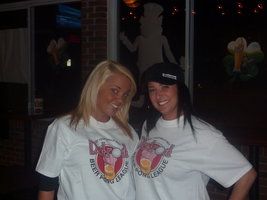 For details on where leagues are hosted, visit their website.
Team StarKid
Also, the Ann Arbor T-shirt Company partnered up with Team StarKid, the creative minds behind "A Very Potter Musical" and the recently performed "A Very Potter Sequel". The T-shirt Co had a team on site to help merchandise for the show, and also provided the cast and staff with "Team StarKid" cast t-shirts.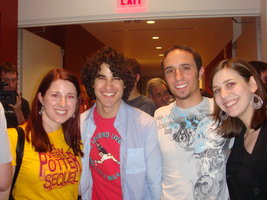 For complete information on Team Star Kid, visit the official site of A Very Potter Sequel or their Facebook page.
A very special thanks to our customers! To become one, simply start by clicking the "Request Pricing" button below.
Request Pricing
---
Tags: #community, #local, #small business